Wow like if there were ten million synonyms for wow I'd make a poster in neon colors for Rome's story. This will have to do.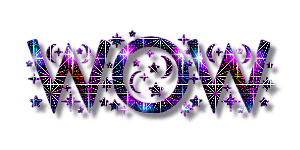 I'm still wiping tears off of my face and smiling while doing it. I may have had a bumpy road in Jet's book but Jay shocked my heart right back into rhythm with Cora and Rome.


Both characters were amazing. I was in love with Rome from the beginning even when his big sexy butt was being just that..a Captain No-Fun Butt.
He was used to being the protective older brother and the brave leader in the Army. Losing Remy and then his career did a huge number on his battered heart and psyche.
I ached for him from the start. I have a strong and deep love for military heroes as I'm a wife an mom of 2 heroes myself.
Rome was just my perfect alpha boyfriend. He wasn't afraid of laying it all out there for Cora.
The past did a number on Cora's self worth. While she claimed her search for Mr. Perfect was because she wouldn't settle for less again I felt from the beginning she didn't think anybody would ever really love her enough to stick.
But that was until this huge in body and in heart amazing man came into her life and made her vivid colors shine even brighter.

This romance at its finest. A loyal sexy protective and honest man and a feisty and fiery lady. A story that sucked me in and i didn't want to leave. I must've highlighted more parts of this book then you could ever imagine. It's like there wasn't a page that didn't have me with my mouth hanging open or my hand holding my heart. The beautiful love scenes weren't just hot they were blazing. Rome and Cora sent electric vibes through my kindle in every encounter.

I'm so glad I continued this series and Jay remains a favorite for perfect alpha approved romances.

I adored the many ways Jay weaved into the story the previous characters and how it help ground this relationship with all the support that Rome and Cora had from these amazing people.

Saint and Nash already have me intrigued and I can't wait to start another romantic ride Jay crafted.