I began writing reviews a few years ago after I was blown away by this beautiful broken yet amazingly strong boy named Remington "Remy" Tate. I had never even attempted to review a book before. I finished Real by Katy Evans and I couldn't contain the emotions it caused to bubble up inside of me. I am not sure how a character can simply become someone you feel like you actually know, someone you care about and root for. Remy became my favorite hero .and still is.
I fell so hard for this hero that every hero after Remy was measured against this perfect alpha and usually couldn't match him. I felt this series has just captured my heart in a way I can't convey in simply English.
This series is so special to me, and the first book Real will by far live in my heart forever.
Every single book after Real touched me and captured a little piece of my soul. To find out this is then end ..well it's bittersweet and I felt so sad yet craved it anyway.
Maverick "The Avenger" Cage

Maverick was another beautiful broken boy who filled all the cracks in his soul with the steel of a warrior. His determination and his drive could literally be felt vibrating from the pages.
I felt his rejections and his hope dwindling but at the same time I also felt his soul and spirit drive him harder at every closed door.
Reese Dumas


Reese with 3 words changed this wonderful man's life along with her own and my favorite Remington Tate.
With 3 words bonds were built and wars were waged between enemies that aren't the ones in our face but those behind us.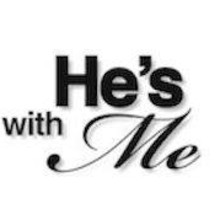 3 words.. Maverick was not only determined to fight his way to the top. He was absolutely sure that Reese would be his and that he'd not stop till he was worthy of her love.
I can't tell you how you'll feel reading this beyond breathtaking story but I will tell you what I felt.

Anticipation
for each moment these two spent together.
She calls to me on the most primitive level. She's in my fucking veins. This girl.
at how close the grew even in times apart. How one simple touch between these two surpassed pages of sex I've read in other books.
that one conversation had more emotional depth than you can ever describe.
Eagerness and melancholy
that I didn't want it to end yet couldn't stop reading.
in how Katy took a match that you don't know who to root for but absolutely convinces you the winner who was meant to win did in the end. And winner isn't the right word and singular isn't the right term. Because winning in life isn't always the victor at the end of a soul crushing battle, it's the feeling you accomplished creating something, a feeling of rightness, a family, bonds, and in the end a legacy.

With this series I'll always think back to heroes who fought hard to find themselves along with the woman that fits them and makes them even stronger. Heroines who weren't perfect but found the belonging and family in men who aren't to proud or too strong to hand over their heart. Heroes that are totally loyal and proud to be faithful.
Katy has not just written stories she's created characters who are so vivid, so REAL that they will live on always.. Even after that last page.
I will never forget...
#

Real

Fan

4Life
**I felt the need to share my trailer from 2013..just because.