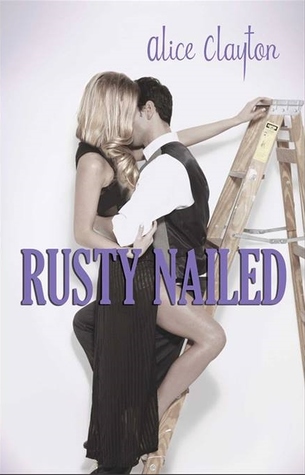 I am probably in the minority but when I escape into reading and find a book that makes me laugh and sigh with delight I am just happier than a clam. I hate angst and drama and so I really love it when I find sexy

and funny reads.
From their sizzling times in the kitchen to the banter via text messages. I really adored this couple. Caroline is a riot and is one serious woman when it comes to her toys of plea

sure.
Simon really captured my heart in Walbanger and he kept it in his sexy hands

throughout

this book too. I loved how he is just so sweet but

hot as sin and freaking ready at all times to bang that wall.
Simon might be sweet and sensitive as I mentioned but when he flipped that switch it was serious business

.
Total hotness real

ly.
Yep if you are looking for fun and laughter with

some hot sexy times thrown in this is the book for you.
Of course the adorable Clive is like my favorite character ..I have to confess..because I'm a big time cat lover. I just laughed so hard at his shenanigans. I just can't help but see this fat adorable fluffball that is so freaking spoiled..and it makes me want to see if my cat's wil

l play kill the pony tail .
The one thing that really kept my attention was the whole Neal and Sophia roller coaster. I wanted to scream at them but at the same time I laughed so hard at the fights and squabbles. All the secondary characters in this series are just a riot and for me they just added that spe

cial zing to this one.
Alice Clayton has a way with banter and I really enjoyed this sexy

and comedic read.