Ok, So here goes. I am totally becoming addicted to Tessa Teevan. I really love how she brings so many things to her stories.
There is always humor and I really love humor in my books. But beyond that there is true depth and emotion in her characters.

Knox was the guy who I was so totally intrigued by in Ignite. He gave me this brooding vibe and I had to know more about him.
When this story started I was like..woah this girl Charlie has her work cut out for her with Knox being so hell bent on feeling sorry for himself and pushing everybody away.
But she hung in there and this beautiful friendship started.

The sexual tension of course was there from the first encounter and
I at a few points wanted to scream in frustration.

Charlie had a few frustrated moments that made me laugh out loud so many times ..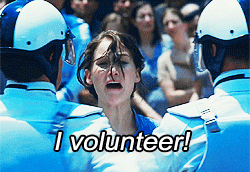 "I start to back out of the bathroom,
because if I see any more of his naked skin,
I'm going to go all Katniss on him and start screaming "I volunteer!"
when he needs his back washed."
Once these two came together though, wow just wow.
Tessa knows how to make you want more from her characters and I'll be waiting anxiously for Kale's book.
I think that book is gonna be some kind of entertaining.
I really enjoyed this book and can't wait for more from this author.

*ARC provided by author for honest review.

TRIPLES with EMMA