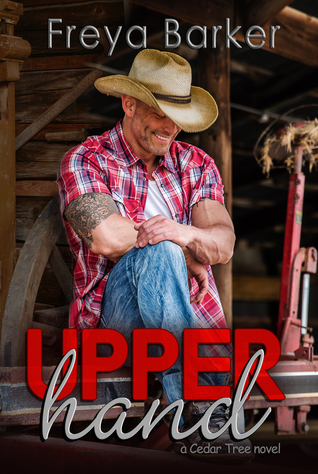 Freya Barker has the unique ability to take me far way from my troubles and the craziness of my daily life. She places me in the welcoming arms of the most fabulous characters. These people of Cedar Tree are flawed, quirky and human. So many romances have characters that seem almost inhuman in their perfectness that I can't connect with them at all. After all I'm a woman who has more flaws then most and have lived through some craziness myself. So when I meet people in Freya's novels that have all those human characteristics, I feel like I'm among friends and family. I loved Beth and her emotional outbursts from the first moment she appeared in this series. She didn't mince words and she just felt so real to me. Clint cracked me up with his bumbling crassness. Poor big guy tried so hard to get through Beth's walls but every time he stuck his big foot in his mouth those walls grew higher. Then when this brave and imperfect man was brought low by the evil of the world, Beth showed her true heart.
Things were rough for a while for these two lonely souls but the love grew in ways that took my breath away .
What made this story a favorite forever is that they made human mistakes.. They showed grace and forgiveness and the love they shared was real and amazing.
For every bump in the road they had each other's back. They weren't perfect but they had in the end a perfect love. Of course Freya added her unique magic of interweaving previous couples into the story with the addition of whetting appetites for future pairings. So many more people in Cedar Tree need their stories told a.s.a.p. By far this series is one of my favorites ever. I was addicted to this story from page one and I rode the hills and valleys of highs and lows with tears in my eyes and sweet beauty in my heart. Freya one day I will give you the biggest hug for writing such human stories and bringing me to know characters I feel like I could call friends. Thank you.