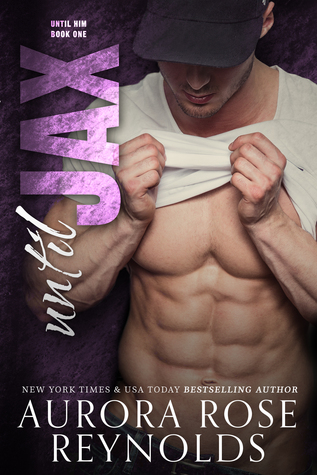 Until Jax was so sexy and sweet. Jax met Ellie in a very sad and dangerous way but knew immediately his "boom" had arrived.
From the first site his bachelor days were over. While Jax was one thousand percent loyal and completely committed from that first moment, a couple past flings couldn't understand that glaring and clear message.
So part of the beginning was strife with other woman drama. I got pretty ticked a lot of those times. I look forward and cross my fingers and toes for there to be less other women drama in her next installment hopefully because with her brilliant imagination she does not need those unnecessary scenes.
I'd love to live in Crystal's head, to be among all these protective men and their possessiveness and loyalty. To spend a day in her "playground / mind" I'd be one happy girl.
This author's suspense and love stories are incredible all on their own without any jealousy drama needed. Aurora Rose Reynolds writes stories that grab you and keep you riveted. With suspense and passion they keep my focus and my heart racing. This was no exception. With characters from previous books adding that beautiful layer of her amazing family feel, I was in heaven.
Jax was hot and I loved him. No shortage of
"Mayson-Possessivness"
Ellie was strong and had a very faithful heart. With little Hope to keep them on their toes this was a cute and sweet read. There isn't anything more beautiful in this world than seeing a strong Alpha-male fall hard for a little

girl. Jax was amazing with this precious angel.
It was good to see Jax get closure over his childhood and to see him achieve a love and family to equal what he was given by Lilly and Cash. Another winner by one of my favorite authors.
Can't wait for more.